Website owners often ask: Why my website is not showing up in Google search results?


The answer is the same to everyone. "Your website is not optimized and requires some PR". We are your Los Angeles SEO service experts. With our SEO services, we can make your business be positioned on page one of any major search engine. Your business can grow faster if people are finding you in search results.
How we do SEO services for your business?
We focus on search engine optimization strategies; we analyze and optimize your entire website thereafter we launch a PR campaign. When you contact our Los Angeles SEO services; you are literally adding an SEO expert to your team; our goal is to rank your website high in organic search results.
Using our Los Angeles SEO services will bring you more traffic to your website, and no we don't make magic...we just work smarter. "We'll turn your business 360 when you contract our SEO services".
How our Los Angeles SEO services works?
Our Los Angeles SEO service experts employ white SEO service techniques to achieve our goal. We do not use automated tools to submit and market your website; using a tool would be considered spamming. Our Los Angeles SEO service experts perform their work manually. All articles and blogs we write are unique. It takes hours to write and optimize an article. Yes. SEO services is a full-time job and are constant work. All SEO services on a website are ongoing projects; once you start, do not stop.
---
START YOUR SEO MARKETING NOW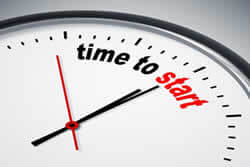 You agree that SEO is a marketing discipline focused on growing visibility in organic (non-paid) search engine results. SEO encompasses both the technical and creative knowledge required to improve rankings, drive traffic, and fix all meta-data required by the search engines. Do you want the best in the SEO business? We can help, choose a plan that fits your budget here.