Most website owners don't have the knowledge for SEO optimization, nor the time to maintain the website. Let's face it, SEO optimization is not easy otherwise your website would be number one on Google, Bing or Yahoo without any efforts. We know that even web designers do not have the knowledge when it comes to Search Engine Optimization.

The work of a dedicated seo service expert is to optimize websites with relevant contents and make it SEO friendly as per guidelines by Google, Yahoo, Bing etc. To achieve the result expected it takes time, a lot of time.
The average time to start seeing results with a full time promotion campaign is 4 to 6 months. Performing Search Engine optimization is a full time job; even when you have the knowledge on how to do it...
do you have time for optimizing your website?
How many hours a day do you expect to work on optimizing your website?
Can you balance the time to attend your business?
The previous reasons are why you should hire a dedicated seo service expert. Primarily because it is a full time job and you get the benefits of their experience.
Do you want your website to be on top of organic search results? It takes a dedicated SEO Service expert to make it happen. SEO service experts are professionals in Search Engine Optimization who fully understand how Search Engine works based on the google's guidelines. A dedicated SEO optimization expert will be working full time on unique specifics to yor website. The goal of Search Engine Optimization Expert is improving the ranking of your website for targeted keywords in the organic search.
Consider our SEO services a guaranteed long time investment. Contracting our SEO service experts you will have a full time SEO expert working on your website for the price of an employee at minimum wage. Take the advantage of our dedicated SEO optimization experts, use our experience and let us take your business to the top.
As your SEO Service Consultant, read here and find out how Agustin Velasco handles your Marketing.
---
START YOUR SEO MARKETING NOW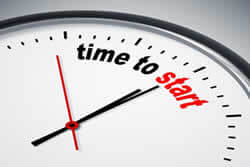 You agree that SEO is a marketing discipline focused on growing visibility in organic (non-paid) search engine results. SEO encompasses both the technical and creative knowledge required to improve rankings, drive traffic, and fix all meta-data required by the search engines. You want the best in the SEO business? We can help, choose a plan that fits your budget here.