All websites online are prone to attacks, but there is no visibility of those attacks because the hosting company won't provide you with these information. Hosting companies only protect their own servers, it is not their business to protect your website. The only way to see what is happening is if you have a website security system in place.
Real website security means protection from the inside out as well as the outside in. We protect your website like no other.
In fact, we are the only web development company who provides website security whether it is an informational website or an eCommerce website; we embed the tools for protection in real time.
When we develop a website for our customers, Microweb360.com implements the most advanced firewall system to protect the website. Detailed logs of attack are displayed right on the Administrator's Dashboard when you log in. See the following screenshot.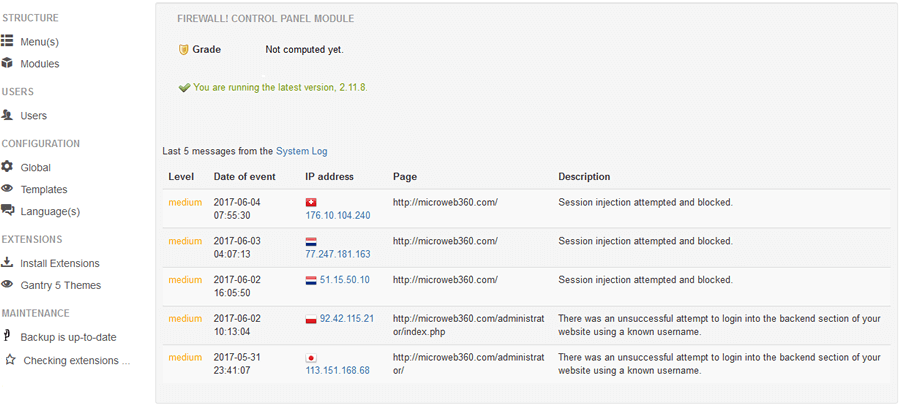 Our website security system monitors actively all the inner core of the website. Once the firewall has been configured everything runs automatically no actions from the admin are required.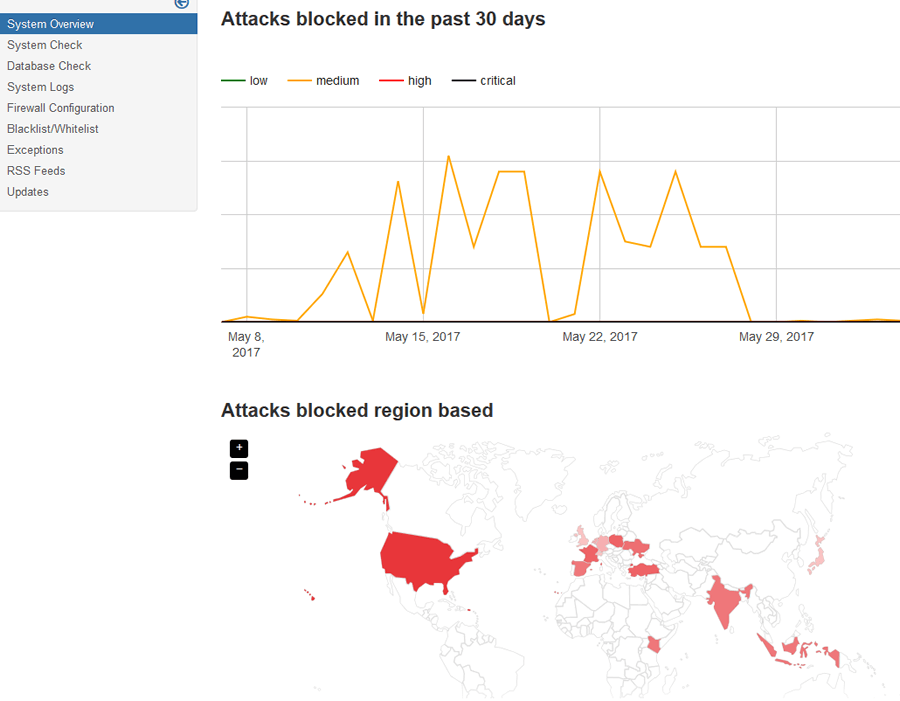 When intrusions are detected with our website security system you can decide to place it on a blacklist or whitelist.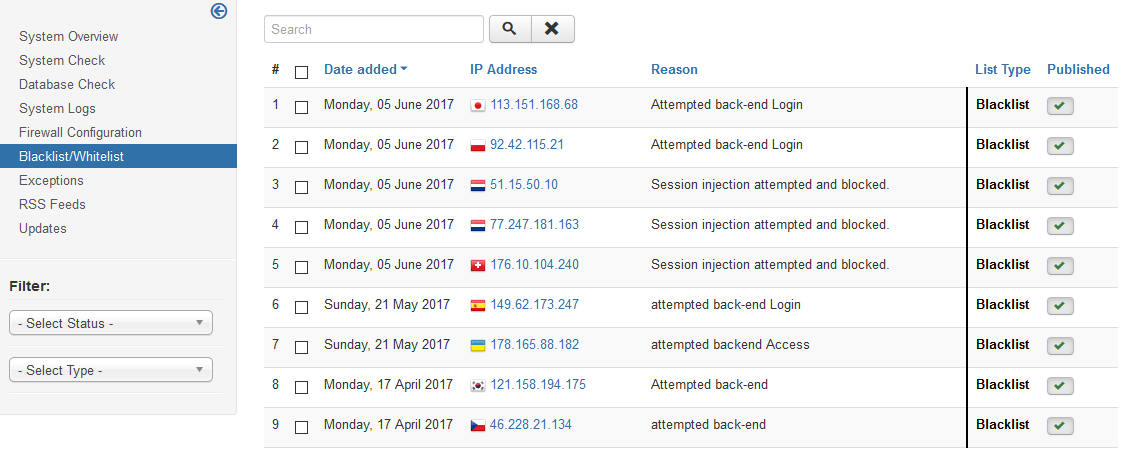 Our website security system not only allows you to block specific IP addresses. We developed the website security system to allow you to manage and have full control of your website security. The web security system allows you to block specific country, continent or specific IP address.
With our web design services, we provide you peace of mind while you conduct business online.