Let's face it a successful business is recognized and trusted by the name. Is that yours?
Establishing a brand and making it strong is challenging for small and large businesses. Business branding is where most entrepreneurs are challenged and often fail. Many entrepreneurs open their doors for business thinking that their expertise will take them to the top ignoring the business branding completely. They wished they knew search engine optimization.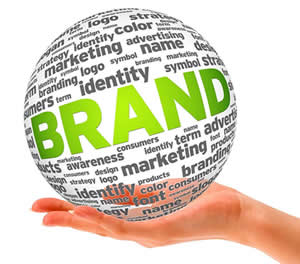 At Microweb360 we believe that all businesses need some help regardless of their size. To become a successful business you must establish your brand get people recognize and thrust it.

HOW DO YOU ESTABLISH BUSINESS TRUST?

First of all, customers have to recognize your business. That is the secret of business branding, people have to remember it. Business branding is not about selling them a product or service today; business branding is about selling them something tomorrow.
Of course you can't sell them anything tomorrow if they don't remember who you are. That is why business branding is challenging. We may agree here that business branding is about marketing. When you have the capital you promote your business by using the strongest marketing media, to get some quick exposure. In this case with capital I would say the TV is the strongest short term media. A TV commercial when it is played more often, it becomes memorable. Of course we also agree that TV commercials are mostly for companies who have millions of dollars to invest in marketing. However once you stop those TV commercials, nobody will remember it in 6 months.
BUSINESS BRANDING ON THE INTERNET
Business branding on the Internet is a whole new story. All campaigns of Digital marketing with the exemption of AdWords or Pay-per Click are forever. For Example when your product or service is mentioned on any Blog website, it will remain there technically forever. Of course it will only be useful if your target website is still active.
The best approach of a business branding is through SEO Services. SEO services are based on relevant highly optimized public relation articles all over the Internet and it only works if the target website is fully optimized.
Our Business Branding is Based on Strong SEO (Search Engine Optimization)
We accomplish your business branding by performing the best Search Engine Optimization Technique
We publish highly optimized public relation articles
We create target relevant content on your website
We revise and optimize existing content on your website
we populate your business profile across SEO Citation websites
We use social networks that provides searchable backlinks
We use branded name keywords for your business
We maintain on-going SEO marketing campaign
At Microweb360.com, we take your business branding very seriously. That is why we often refer to as Fully Optimized SEO Service across the board. This means that everything, absolutely everything published must be fully optimized and relevant (pages on your website, public relations on blogs and elsewhere)
Before we can develop an SEO marketing campaign we first start by analyzing your website. We ensure that your website is ready. Click here and see how your SEO Service Consultant takes this very seriously.
---
START YOUR SEO MARKETING NOW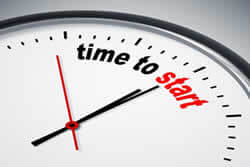 You agree that SEO is a marketing discipline focused on growing visibility in organic (non-paid) search engine results. SEO encompasses both the technical and creative knowledge required to improve rankings, drive traffic, and fix all meta-data required by the search engines. You want the best in the SEO business? We can help, choose a plan that fits your budget here.